Richard Clayson MRICS
Your local building Surveyors in Bognor Regis
Call on 01243 710 123 or 0800 880 6024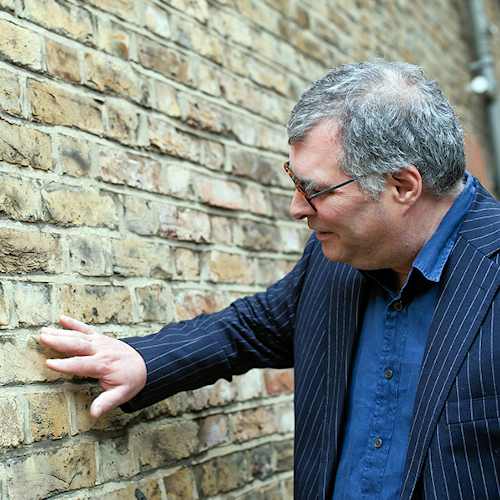 Local Director Richard Clayson MRICS is a Member of the Royal Institution of Chartered Surveyors. He heads the Right Surveyors in West Sussex, an independent professional property consultancy providing an efficient and personal service tailored to the clients' needs.
Richard is an experienced professional with a diverse range of skills. He has worked in the profession for many years and is competent to survey and value both residential and commercial property, as well as other building and property assets.
A little background on Bognor Regis:
Bognor Regis pre-dates Bognor by some centuries, being mentioned as 'Falcheham' in the Domesday Book. The Parish Church of St Mary is 12th century, and is Grade II* listed. Bognor Regis is where William Blake was living when he wrote the lines which later became known as Jerusalem. Blake's Cottage in Blake's Lane is also Grade II* listed.
Our RICS Chartered Surveyors carry out most of the property surveying services you need, whether buying new property or assessing problems in the home you already own.
Richard Clayson MRICS can provide you with a RICS HomeBuyer Survey or Full Building Survey, with a valuation if required. He is an experienced Property Valuer, providing matrimonial property and probate property valuations, as well as valuations for other purposes.
Contact Richard today for advice on all aspects of surveying and valuations, building regulations and planning advice, condition and dilapidation reports, or any of the following surveyor services.
Our Bognor Regis Property Surveying Services
House Purchase Survey
Property Valuations
Structural Surveys
Single Fault Assessment
Schedule of Dilapidations
Schedule of Condition
RICS Home Buyer Survey with Valuation
RICS Home Buyer Survey
RICS Full Building Surveys
Residential Valuations
Property Investment Advice
Probate property Valuations
Planning Advice
Party Wall Act: Advice, Notices and Awards
Onsite Acquisition Report
Major Elements Surveys
Major Defects Reports
House Purchase Survey with Valuation
Drawing Plans
Dilapidations Reports
Condition Reports
Commercial Property Surveys
Building Survey
Building Reinstatement Valuations
Building Regulations Consultation
Building Plans
Building Insurance Valuations
Contact our Bognor Regis Surveying Office
Give us a call on 01243 710 123 or Freephone from UK landlines on 0800 880 6024. You can also email us on info@bognorregissurveyors.co.uk